What do you wanna see?
We chose this photo for our advertising billborad in subway station, to express our cafe and gallery atmosphere that any generation, character, appearance or nationality can enjoy communication.
Tokyo Metropolitan Government Traffic Bureau which is controlling subway advertisement refused this photo, as it falls under a category of "gender discrimination, defamation of character, abuse of human rights", because of the girl's costume and tattoo that is nothing to do with what we are providing. We are not allowed to have our ad unless we erase her tattoo and put some clothes on her upper body. They also refused any official discussion with us about their judgement.
It is pity that they find nothing else from this photo, but this is Japanese standard of sexual moral and recognition of art, it seems.

please send us your comment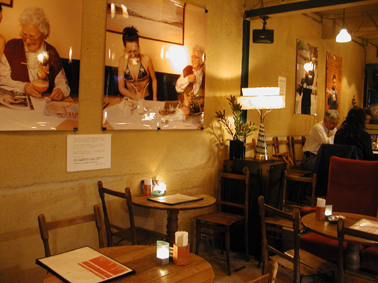 vote your opinion
I like it ! by white pin
I hate it ! it's sexual discrimination! by black pin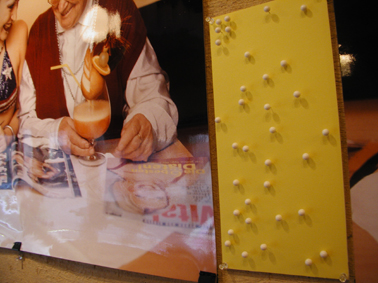 ---
They allow her in the same station.
Jennifer Lopez makes everything possible, it seems.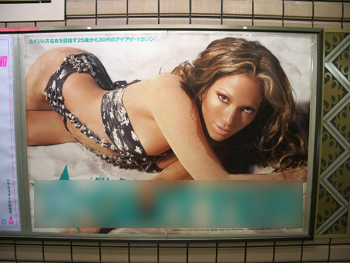 They allow these in a train.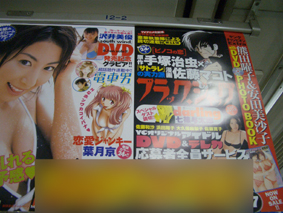 They allow these in a train.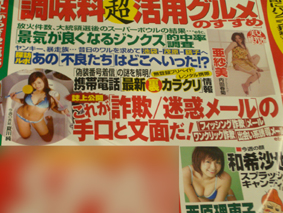 Are they halmless than the girl above?